Metering Controller
Receives the electrical signal from a load cell (analogue signal) in the amplifier circuit, which is then transduced into a digital signal, and indicates the weight.
Various weigh control signals are output based on the comparison computation of transduced weights and different setup parameters.
The operation control of metered feeding unit is conducted based on weigh control input/output signals from the metering controller.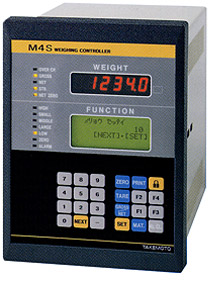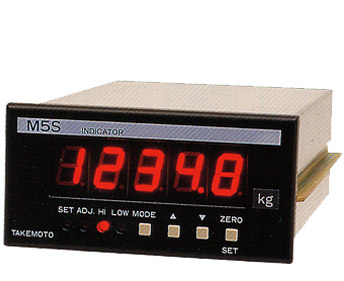 Features
Connected to a load cell or an electronic platform scale.
Various digital/analogue output signals.
Level control, weigh/discharge control operation with various input settings.
A perfect lineup of various types of weighing methods (accumulative weighing mode, subtractive weighing mode, constant feeding weighing mode, etc.).