Laboratory Experiment Recording System(LABREPO)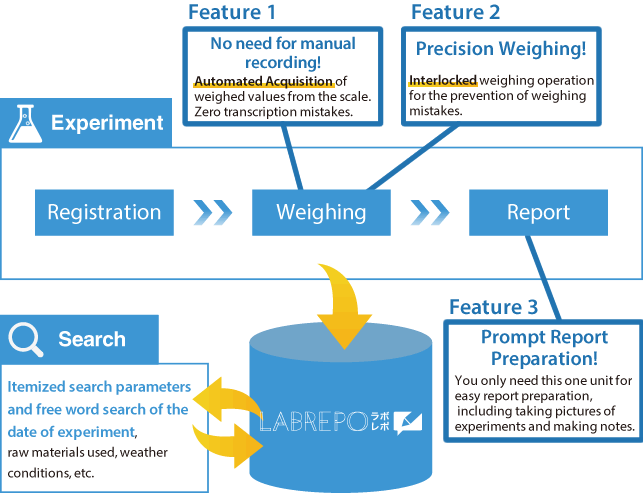 Experiment Records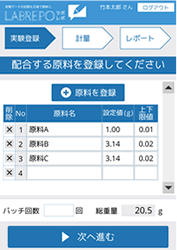 For the registration of raw materials, selection can be made from registered past records.

Weighing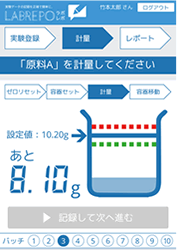 The implemented interlock functions will prevent mistakes during weighing work.

Reports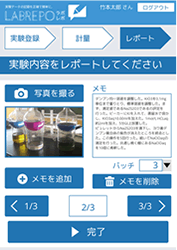 Reporting with a batch-wise memorandum after weighing. This one unit can take pictures and records.

Data Search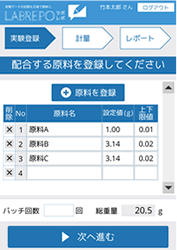 Data Inquiry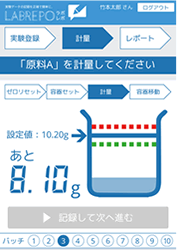 Past records of experiments, such as the date of experiment, raw materials used, and weather conditions, can be searched and queried using search parameters and free word search.
Dustproof, drip-proof
performance in accordance
with IP65
The tablet is resistant to dropping, vibration, and shock.
Terminals that would allow water and dust to enter are tightly shielded with a cover for protection, permitting it to be used in wet factories or in dusty outdoor conditions.