TSU-S4 Automated Accumulation Weighing Machine for Powder

The 4 feed units are arranged surrounding a platform scale, small footprint design, automated accumulation weighing machine.
Customized design to customer specifications available.
Most suited for customers who need automated accumulation weighing of multiple types of raw materials.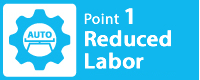 Automated accumulation
weighin that allows weighing
while working.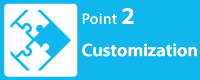 Customized parts such as
tank volume and feed units
available.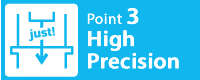 The inverter speed control
allows high-precision weighing
of +/- 2g.

The arrangement of 4 feeders surrounding the platform scale
realizes a compact design.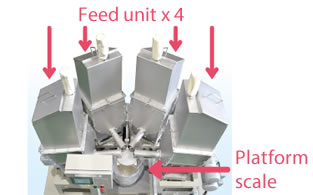 The feed units can be slid back.Allows maintenance work in a comfortable space setback from other devices.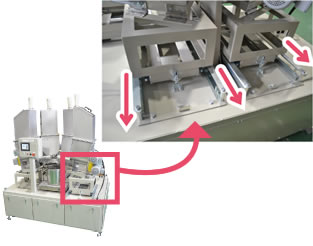 A charging hood can be attached to keep the scattering of dust to a minimum when charging raw material.


Device Configuration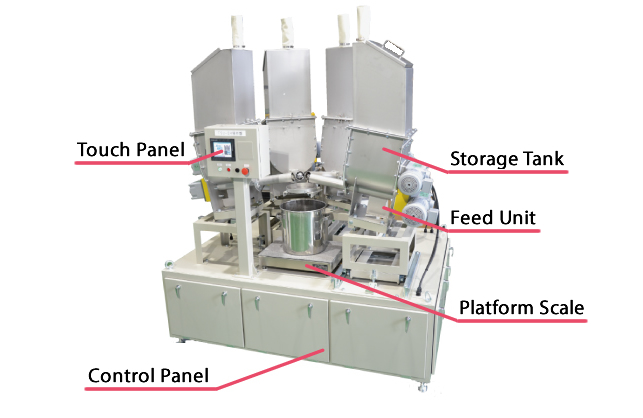 Specifications
Feeder
Φ50 x 1 axle Tilted Screw Feeder
(with Agitator)x4
Storage Tank
Volume 40L x 4
Weighing Unit
Load Cell Platform Scale
(Rating 10kg/Minimum Scale Value 1g)
Weighing Precision
+/- 2g (theoretical)
Controller
Touch Panel, Weighing Setup Function
Power Source
200VAC 3Phase