Floor Scale
Floor Mount Weighing Unit
Equipped with an indicator, selection can be made from a wide weighing range, and immediate checking of weight is possible.
Used for weighing work handled at a production site or distribution warehouse.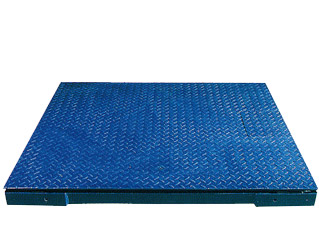 Features
Best suited for weighing goods on pallets, in barrels, or flexible containers, etc.
Selection of coated steel plate and stainless steel material available.
It is possible to weigh together with the carrying unit with a pit installation or with an attached slope.
Selection of top plate from flat or checkered steel plate.