Ultra-low Floor Scale
Ultra-low loading surface height of 35mm from the floor.
Directly installed on the floor without digging a pit.
Used for weighing work handled at a production site or distribution warehouse.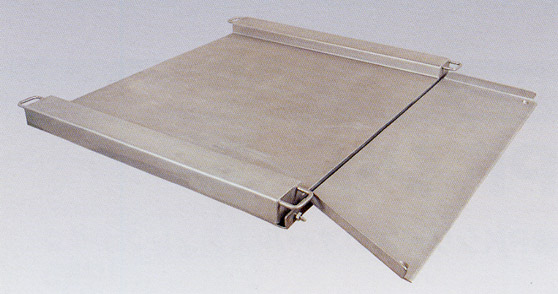 Features
Ultra-thin, 35mm high loading surface.
A pit or drainage processing is not required, resulting in improved hygiene.
Dustproof and waterproof, allowing water washing.
Full lineup including steel plate specification.
Explosion-proof available.